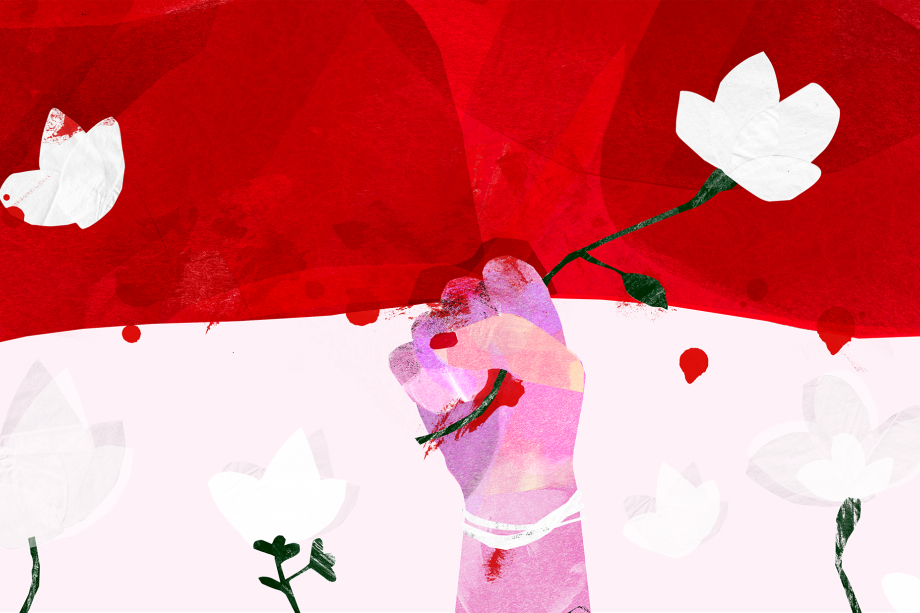 Protest poems by Dmitry Strotsev
Dmitry Strotsev's poetry moves in its very own border country in between political themes, issues of power abuse, religiosity, and spirituality.
He illustrates the government's abusive violence and the resistance towards it as a uniting force of the people.
Each day he wrote one poem in opposition to the regime which was widely shared on social media and translated to a dozen languages. We publish two of his poems.
The Belarusians
for three days have taken off
from their hips
their breast
their cheeks
fragments of Czech grenades
Polish bullets
Europeans
that is all
we can expect
from you
29.08.2020
Translated by Tatiana Bonch-Osmolovskaya
***
Bees think
Tolstoy says
that all they do is gather honey
in practice
they are pollinating a garden
Belarusians think
Christ says
that all they do is gather a country
in practice
they are healing the world
13.11.2020
Translated bt Valzhina Mort
***