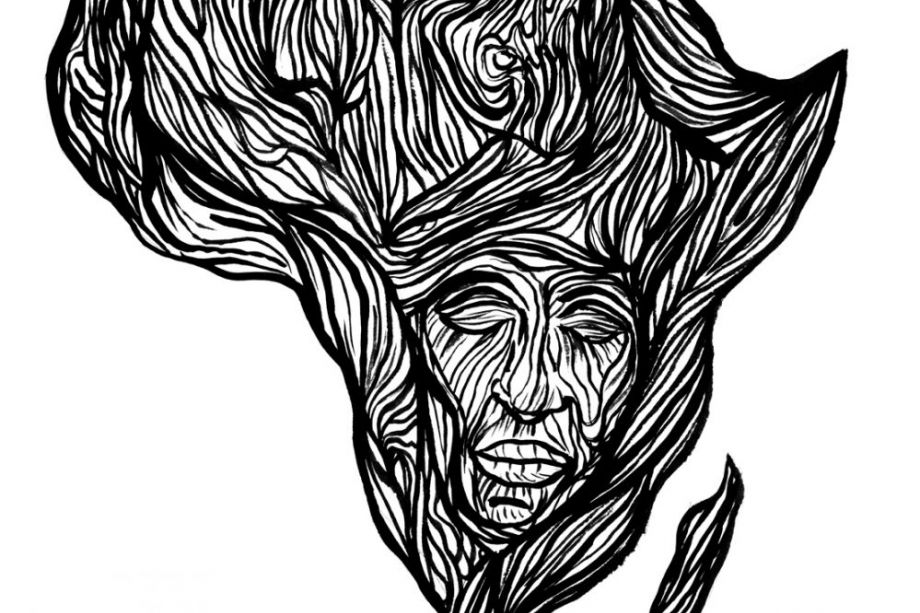 The ICORN-RELAY – Philo ikonya
In the last issue of PEN/Opp we started the "ICORN-relay", where writers who has received refuge in ICORN cities tell us about their own background and the state of free speech in their home countries. The staff has now passed on to Philo Ikonya, well-known writer within the PEN network. Ikonya is at the moment writer in residence in Oslo and here she tells us about the movement for democracy in her home country Kenya.
There are some memories that are indelible. Mine are mainly from home. Home for me was free, a sanctuary. It is there that I learned that there is something inside me, a voice that I cannot allow anyone to stifle. Later I learnt that some people like to throttle such free expression. They try to reach that flame one has inside and kill it. That is the sanctuary for me. The one inside. The one that indifference gives anaesthesia.
At home there was no custom holding us down. Not genital mutilation for girls. No early marriages. It was only with colonialism that our lineage began to get impoverished. And that is how life was with many.
I remember my maternal grandmother. She was outspoken and relished what I would call her 'oral poetic licence'. She often exrpessed herself to the consternation of authorities. She was beautiful and majestic in her ownership of space. It did not matter that she did not fit in the norm. She was a single mother, her ideas singular. She spoke, sang, drank and danced freedom.
As a teenager, I left home for the university only knowing that I wanted to change the world so that it could be a better home for all. I was serious. I spoke about being an ordinary woman with family and career and being heard in society. I believed in the possibility of being the one who creates futures and my own as well. Obstacles were all around but I trusted in a number of civil society activists and I stood up for my cause and belief in human freedom bravely.
Police arrested ten of us for singing that we shall not tolerate evil. It was August 2007. They treated us badly. They did it even after we sat down with our hands up in surrender. They hit the men with us and tried to intimidate the two of us women with words such as prostitute.
In Lang'ata December 2008 some policemen threw teargas at me, but it did not act on me. I did not cry. It made me high, strong instead. I was angered that we could not hold a press conference, and that they held some activists without entering their charges in the Occurrence Book.
In the cells they tried to break us. They kept calling us every fifteen minutes and repeating the same questions. They would not let us be. We saw and heard the pain of inmates. They said our songs, which we sang all night infused them with morale. They asked us not to leave them as alone they would starve and die. While we were there, it seemed they were treated better, but we had to go to court in the morning.
Violent was the way Wangui was separated from us. Violence was in how at the court the police accused us of chaos and illegal assembly. Violence was in how our memories of women and a baby in the cells refused to go away. It was like an early warning sign.
Reports of rapes and killings and a memory of Rwanda '94 made me want to create dialogue. At one time in Jevanjee Gardens, we looked up after conversing with active civilians who dared to be there, and found the park surrounded with maroon berets. We slowly left without looking back. Other members of Bunge La Mwananchi were arrested i the park. It was also illegal to cross Uhuru (Freedom) Park for many months!
At that time we escaped safely but after the incident my family member texted me be silent, to stop activism. Others followed, but I had to speak. Violence does not only silence those who die. It injures the living.
People feared the streets. I feared they did not realise the cost of that. I got a few of us women to work against sudden high levels of anger and hard words about others and with people of different ethnic backgrounds. We were opening peaceful channels of dialogue. When I visited slum areas in Ukambani and in Kogelo, most people welcomed me in a friendly way even though Kenyans from that region and mine had been sunken in irrational hate.
And then.
It was the 18th February 2009. The police attacked us. The next day we had to visit a hospital. Needless to say, I was traumatised. I was out of the cells and hospital fast but my right arm could not lift my own laptop for months later.
I had just been released when I saw a car arrive and in it were Oscar King'ara and G.P.O Oulo. I recognized the latter but did not have the energy to start up a conversation. I looked at them sitting and talking. They were enthusiastic about their work. I knew they gave legal assistance to the poor.
Two weeks later the two of them were assassinated outside the university of Nairobi. It was the 5th of March 2009. We were shocked beyond all belief. We knew there were disappearcances but most of us had come to believe that since 1991, the case of John Robert Ouko, Kenya was beyond assassinations and disappearances. It seemed the country was proceeding in greater accountability but someone was using a reverse.
Phones rang from activist to activist. Tears flowed. At the university angered students decided to shield the the body of King'ara. Before the nigh was over one student was shot dead by the police.
The days that followed were filled with gloom. In March many people had asaked me to think about leaving Kenya. I told them I would prefer to struggle and stay. After a while however, I applied to International Cities of Refuge Organisation.
On the 9th of September 2009, Jacob Odipo and I were arrested after attempting to read a simple poem to the board of the Anti-Corruption Commission. The message:
Kenya is tired of corruption
Impunity brings disunity
We want back our liberty
Away with rife ethnicity
Ali must go! Ringera must go! Wako must go!
Jacob and I left the scene when the police arrived. I was furious. I felt hunted. We hid in a lawyer's office. Police did not reach us then, but they camped outside my flat and ambushed us as we came out of hiding. Jacob and I spent a harrowing 24 hours in Kilimani police station.
The next month I was out of Kenya and my son soon joined me in Oslo. I needed refuge but life in exile can be real test. In the deep of winter, Norway is very introverted. Everything and everyone hibernates. I know I have to create my own light in darkness. I can hide in there. I pray my fire does not die. The sanctuary must be alive in me. I remain myself. I sing in me. It is not possible to forget home.
Back in Kenya, I know that I was vocal regarding corruption. That I spoke with names. The ex-Commissioner of Police Hussein Ali, The Attorney General, then Amos Wako and Ringera who was the anti-corruption boss. I am convinced that president Kibaki took Kenya backwards, even if the people managed to get a constitution. The backward steps were not good. I was not happy with this because whereas a country can last for ages, individuals cannot unwind the lost years of their lives.
Hussein Ali with five others is now summoned to the International Criminal Court. I know I must always say that it is not normal that 600 young Kenyans should have disappeared and business continued as usual. I know that what happened in Kenya's 2007 violence and the deaths of more than 1 333 people need not have happened. I know the hatred this planted amongst us will take generations to heal. I do not want to give a chance to division, it invades humans perniciously.
In Kenya today we are clapping cautiously. Eternal vigilance will never cease to be the price we pay everywhere. Freedom of expression is enshrined in the current constitution (adopted by the people on 27th August 2010). But freedom of expression was also in the bill of rights as enshrined in the first constitution after Kenya threw out British rule in 1963. What is encouraging is that the people are alert. What is discouraging is that there is already an attempt to claw back on our gains, especially hinged on the gender clause, which throughout the constitution says that parliament shall not be constituted of more than two thirds of any gender.
It is worth noting that free expression was curbed through out the years in different ways. It was in the law of libel, now changed, with highly punitive sentences, which kept some publishers away from all work, which would be considered subversive. At no time have those who write and speak out in Kenya with a certain conviction been tolerable. I consider the fate of some journalists, such as Walter Gichere who was thrown out of his fourth floor flat and who from then onwards to his death lived with disability, as serious results of how dangerous it was and is in Kenya to be loud, visible and in touch with the people and to write on corruption and those in power. The case of Francis Nyaruri is another example.
Implementation of a new Mother Law takes the spirit and conviction that freedoms of expression and other rights are inalienable, inviolable and therefore not negotiable. The rule of law helps resolve conflicts and to mete out justice where there are conflicts but the abuse of human rights leads only to further injury of society. Human rights are an intrinsic part of democracy. No matter how difficult it may be to accept some weaknesses of democracy there is no better way to be but to be democratic. This is the test that Kenya has to pass and it is vital also for its sustained and continued economic growth.
We shall know Kenya is well when the people say it is. Not when the government does so. We shall know Kenya is free when people like Chaacha Mwita are sought for by Kenyan publishers and his books sold in any bookshop freely. We shall be free when rich and powerful people stop filing suits against writers, publishers and bookshops instilling fear in everyone involved in the industry. And when the media refuses to be dictated to on political or commercial grounds.
We come from a tradition of silencing. Just to think of how many talents went underground for fear of what had happened to other writers. Some of my own work could have come out earlier. Back in the 90s I wrote Still Sings the Nightbird, which touched upon the detention and arrest of Matiba and Rubia politicians who called for multi party democracy. The un-published manuscript was reviewed and then came back to me with these words: "There is no doubt about the writers talent. But the work is un-publishable in the current political environment where it will be looked upon as subversive!"
The words 'seditious' and 'subversive' had become as common as "hi!" or "habari gani?" which means "how are you?" in those days. "Treason" was not far either. It is vital to let a nation sing its diversity and points of view. Songs of a nation. The ones that go deeper than what you often hear, "Jambo bwana! Hakuna matata!" "Hello Sir! There are no problems here!
ICORN
The International Cities of Refuge Network is an association of cities around the world dedicated to the value of Freedom of Expression. Writers have consistently been targets of politically motivated threats and persecution, and the network believes it is necessary for the international community to formulate and implement an appropriate response. Each ICORN city focuses on one writer at a time, each writer representing the countless others in hiding, in prison or silenced forever.