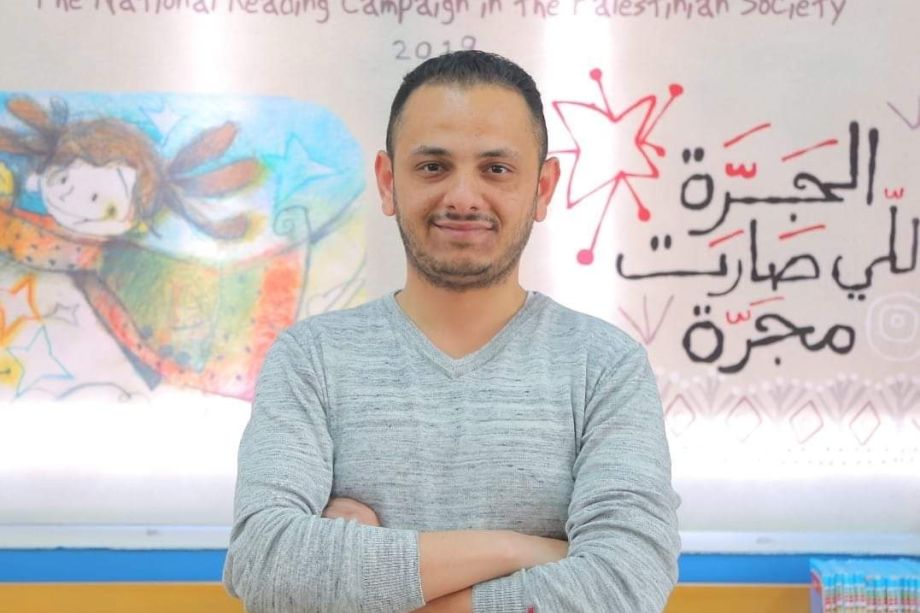 Poems by al-Zaqzouq
Guest editor Muhammad al-Zaqzouq contributes with two poems from the poetry collection The All-Knowing Betrayed Me.
He is the winner of the Ali Khalili Prize for Poetry, within the Palestine Cultural Forum's first competition for creative writers for the year 2018. Al-Zaqzouq is also a writer and researcher born in Khan Yunis in 1990. He studied Arabic and literature at Al-Aqsa University and writes for various Palestinian and Arab platforms. Al-Zaqzouq is an active member of a number of active literary and cultural groups in Gaza. He was also a general coordinator at Utopia, and works as a coordinator for the Community Libraries Program at the Tamer Institute for Community Education. As coordinator of Transit magazine, he specializes in comics.
The Last Soliloquy
Come down, O eternal mercy,
come down, on what's left of the crumbs of my heart,
which you've been feeding to the hungry night lions.
Over my skin that was baptized,
with the oil of loss and the shakes of truth.
Onto my sleepy eyes,
that are staring at scenes of primitive deaths.
On my feet that have been unable to stop,
since the dawn of darkness.
Cover me, O eternal mercy,
with the sheets of oblivion.
And wipe the bewildering questions off my face.
Expel all the stages of pain from my imagination,
be the wreckage of my years,
weighed down with the dust of survival,
and descend upon my children,
who are stained with sins.
Set my dry bones on fire.
O eternal mercy,
bury my secret deep,
very very deep,
between the rocks where algae sleep.
In the fields of reeds, where the flutes are made,
in the myths that the desire of knowledge did not reach,
confuse it for the dying children of famine,
spread it on the hungry sheep's tables,
O eternal mercy,
tranquilize me,
I am tired,
or don't,
but don't leave me alone.
.
.
.
Prayers
I am, O dear life,
hurt by the ways of your stray days,
at the gate of my heart that,
the rusty keys of nostalgia closed.
And inside I hear their sounds,
the five pangs of regret,
praying for one disappointment.
I've lost my soft feets to your long walk,
and now I put my hooves on like a caribou,
and run with them in the wilds of loneliness,
getting lost in the mountain gorges.
I bite through the grass of wisdom,
with the mouth of fatigue,
ramming into the rock of nothingness,
with the horn of imagination.