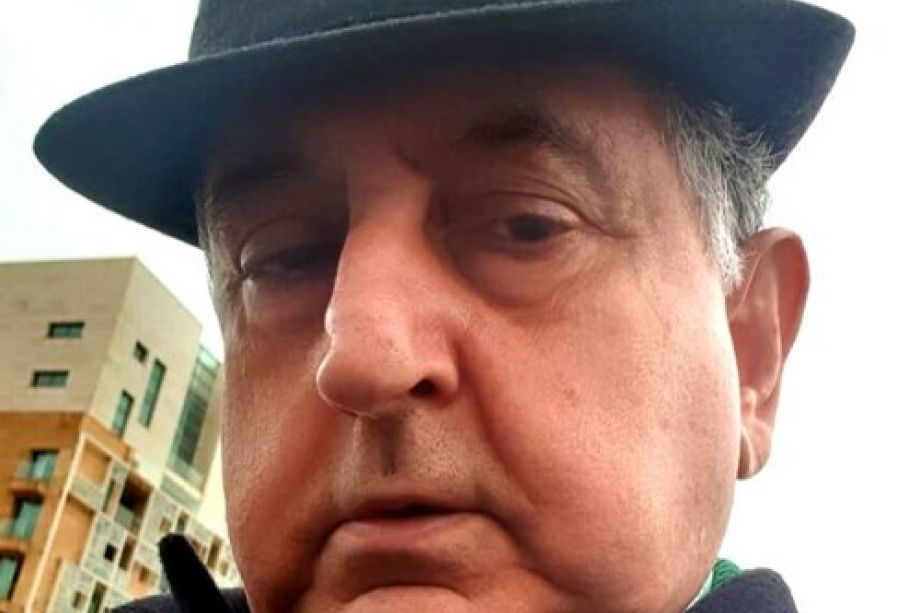 Beirut, 4th of August 2020, a poem by Akl Awit
Akl Awit born 1952, is a Lebanese poet, critic, university lecturer, journalist and writer for the Lebanese daily An-Nahar. He teaches Arabic literature at Saint Joseph University in Beirut. Awit has published 13 collections of poems, been translated into several languages ​​and is represented in some international anthologies.
Akl Awit's contribution this week is the poem "Beirut the fourth of August 2020".
And your houses are past bodies, perished lifetimes and miscarried organs, glances and embryos. Walls bending to catch the groans they've missed; groans ascending in nothingness to catch the air they've missed. Hearts, veins, decorations of windows and blazing fires lighten the eyes of the dead and guide the lost. Compass of voices, murmurs of sacrifices and dust to redeem the lips' unheard cries of help. Upbringing of lakes and soils, of outflung souls and gardens; kindergartens reconstruct tears and shadows of lamps. Trumpets, chants, music of piles, orchestra, cats' mews and the smell of cement weep which funeralise your sick air.
***
And your flowers are naked. And soft thorns perform the fright of the last dance. Low clouds with strained breaths, and sandy water desires the smoothness of water. A child, who is descendant of his breathless shadow, is found sleeping on the lap of a white-stained angel. A sister with a clumsy gaze, searches for him in a virtual movie. A virtual movie, which its screen stopped its broadcasting, seeks a lost child in the awe of heaven. Toys, no one will remain to play with because of forgetfulness and its coming mistakes. An old woman asks about pots for the jasmines and about a tormented garment for the head, so that it will talk to her in the time of straying. A wound flies to perch on a busted chair. A busted chair won't find a shade in a street to rest. A marble worried about the drowsiness of its coming night. A chest is tearing the shirt of its moon in order to listen to it. Many books forget their clothes, and run searching for a reader who is swimming now in an unconfined drowsiness. A slow rain becomes flabby. Similar rain fixes up for its tears a place outdoors for sleeping. A nurse waves her hands to catch the Red Cross's call. A mother, like that mother, still talks to herself, as if she continues patching up her life - or as if praying and then suddenly her words stick in her throat, so she stops carrying out with the muttering and life. A seller sheds a soul by himself because of the jug, from which the evening is spilling. Mirrors catch the silence of the hands. Hands record the shadows of agonies. Agonies record the parallel life. The parallel life records those sleeping in the graves. Graves record conversations. And conversations record the voices of those, the lost, who speak them.
***
How can I describe you,
Beirut,
Before the time seven minutes past six.
How can I describe you,
After the time seven minute past six.