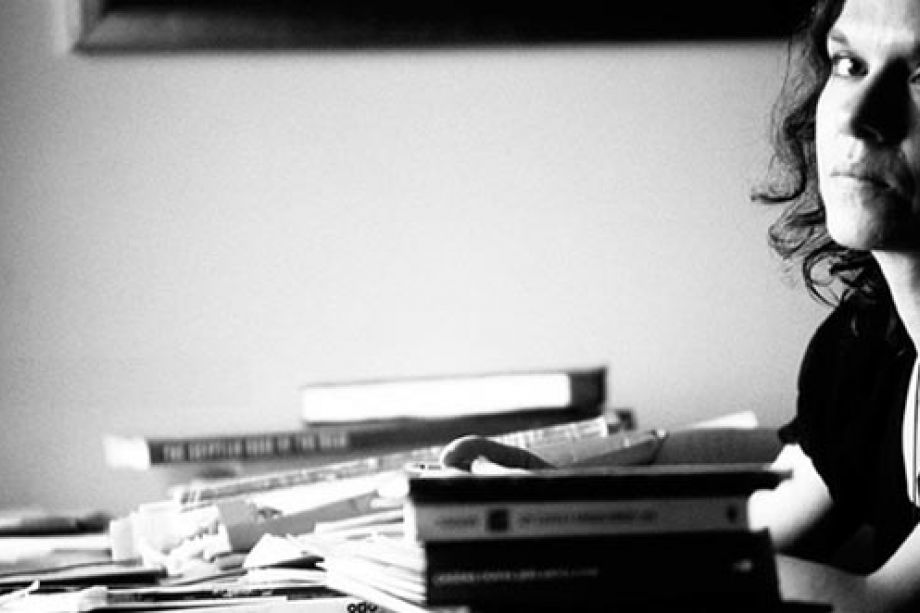 Numbers, people
Aslı Erdoğan is one of the foremost writers in Turkey, who never shies away from sensitive topics. She has suffered harassment for her work and has been forced to live in exile. Despite this, she has contend to defend freedom of speech and fought for the rights of ethnic minorities and equal rights for women. In this article, she asks: what is 'normality' in today's Turkey?
"This cold is not one that can be measure by thermometers. It the coldness of a mass grave that rejects becoming soil, keeping silent, becoming accomplice ... Human bones screaming even after twenty or thirty years later ... My husband was detained 19 times, and he never came back when he was detained for the 20th time ... Could this skull, which was skinned alive, be my daughter? Was she still alive ..."
The number of known mass graves in Turkey: 113, the number of the dead in them: 1538.
I don't know if this number, the number until 2011 which I only recently had access to, includes the mass grave found in Dargeçit. In February 2012, human bones were found in a well. A burnt leg bone, skulls … They were killed by torture, burnt and thrown into a well which was then covered with rocks.
"This cold is the coldness of the gun barrel pointed to the temple of a child, who was woken up from sleep, confused, during one of the mass detentions, in one of those ordinary mornings when hundreds of houses, offices, associations, newspapers and trade unions were raided ..."
In simultaneous operations, 103 locations in 16 cities were raided. The number of detentions known so far: 130.
Some of the raided locations: Diyarbakır Provincial Building and many district buildings of Party for Peace and Democracy, office of the Ecology and Local Administrations, Mesopotamia Cultural Center, Dicle Cultural Center, Diyarbakır branch of the Human Rights Association, Headquarters of Confederation of Public Laborers' Unions, Aram Tigran Conservatory.
The news of an ordinary day in February: 5 elected people, including 2 mayors, were dismissed from office … 25 out of 29 members of the Kızıltepe Municipal Assembly are under arrest … 6 villagers were detained…
KCK operations continued yesterday, 31 people were added to 149 detained the former day. (18 trade unionists were detained during the raids at the headquarters of the Confederation of Public Laborers' Unions, Healthcare Laborers' Union and Municipal Workers' Union.) 6 people, including 5 children were detained in Van … 14 out of 42 detained in Adana and Mersin were arrested ... 4 of those detained in Van, Erciş were arrested (February 15, 2012).
"The coldness felt by those who hear the command 'Take off your clothes!' for the first time, on one of those snowy days when the heating didn't work, after being locked up in jails in groups of ten, twenty, forty or fifty ..."
The weekend work of the police: 62 detentions (February 13).
21 of those who were detained early this week were arrested. Those arrested include 9 trade unionist women (February 18).
Detentions went on in Batman, Van, Mardin and Mersin yesterday and the previous day. A total of 21 people was arrested in two days … 10 detentions in Batman … 35 were detained in Mersin (February 20).
"The coldness of the words that froze without encountering a single human heart … This cold is the coldness of numbers …"
The number of detentions in January and February is declared to be 1069. Today, 106 journalists are in Turkish prisons. The majority of them are employees of Dicle New Agency, Azadiya Welat and Özgür Gündem ... 30 distributors were also arrested.
The court demands 22 years and 8 months of imprisonment for Ferhat Çiftçi, Nuh Taş and Sibet Mustafaoğlu who work at Azadiya Welat. 47 years of imprisonment is demanded for Sebahattin Sürmeli, the editor of Özgür Halk (Free People). The first three journalists arrested under the new Anti-Terror Law, Sedat Şenoloğlu, the publishing coordinator of Atılım newspaper, Bayram Namaz, a columnist of the same newspaper, and Füsun Erdoğan, the broadcasting coordinator of Özgür Radyo, are under arrest for SIX years …
The clothes that were found with the human bones thrown into the well in Dargeçit were recognized by the relatives. The ages of those who were tortured to death were: Davut, 13; Seyhan, 14; Nedim, 16; Mehmet Emin, 19; Abdurrahman, 20; Hikmet, 24. (They would be in their thirties today.) Hami, who was detained with his elder brother, and was tortured with electricity, pressurized water, Palestinian hanging, was 11 while some say he was only 9. He saw Seyhan totally black and blue on the Palestinian hanging.
I would like to write a closing line but I am all exhausted. This article, which could neither begin nor end, will be comprised of numbers.
Numbers: eleven or nine! People …