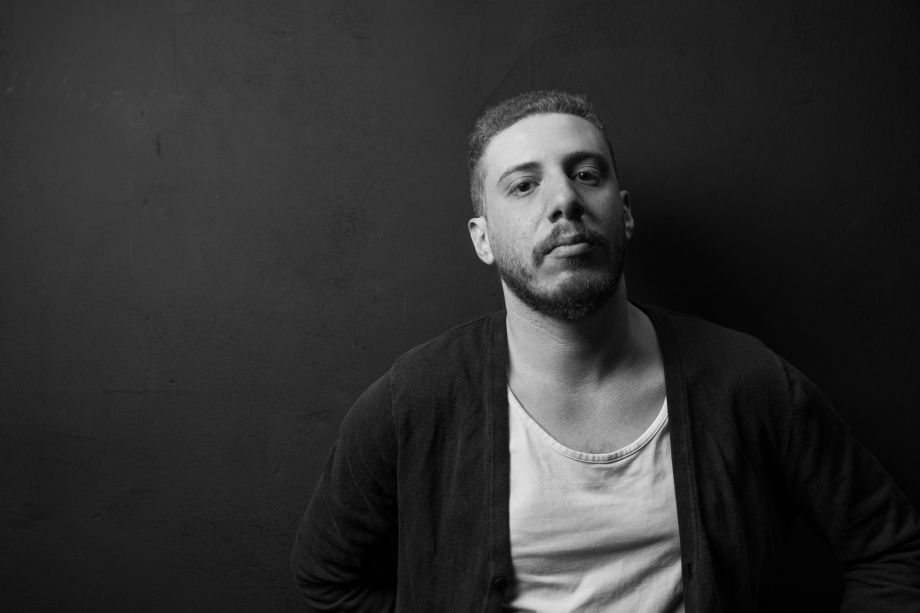 Poems by Muhammad Ashraf
Muhammed Ashraf: poet and writer from Egypt, born in 1990 in the town of Mnoufieh. Currently he lives in Berlin as an ICORN writer. Beside his two collections of poetry, Hologram and I Ate Adam and Peed an Apple, he has also published many articles about the social and political situation in the Arab countries. The first elements one meet in his texts are absurdism and tragic comedy. The complaint is not his song. He represents a new generation of Egyptian poets and intellectuals who are well aware of the power of language and its ability to create an atmosphere of solace. Nevertheless, in these playful texts one can envisage bottomless Egyptian abysses. One reads them both with a smile and a frown of seriousness.
Jasim Mohamad, translator and poet
Abyss of the Good Man
Once upon a time....
There lived a man who laid his veins bare
For street dogs,
He was known for his refrain "quench your thirst with fire".
He once said to me
One should never, in vain, hunt for happiness
Be vulnerable,
Be beautiful like a flower
Let strangers drink from your stream
Allow lovers to sniff you
And the young maiden deeply in love
Let her pick off your petals
"He loves me, he loves me not"
Watch out for her fortune
Make her win
Time and again.
Sleeping out in the dump
The good man rested in his bunk
But two drunk men
Robbers to be exact, came along
Beer bottles in hands
Craving for a snack
Having nothing to offer
He served them his heart
Since that day
He became the shaman of drunkenness,
The collective urine of all men drunk
As they aim their penises at one spot
"We shall pee until we see your image in HD"
They say
As the miracle was unfolding
He was in the air hanging
In a white robe
The sopping penises were dropping
Back into their jeans
But the pee fountain remains
It is still there
Lurking in the air of the city centre
It goes by the name stream of the drunk.
---
Abyss of the Wise Man
Change arrives abruptly,
He was no longer himself
He was nobody,
He learned some make up hacks,
And how to get transformed
In a fast pace
From a vagina into a philosopher.
Life is too long, he fathoms,
To be lived with one face
- Joker, I'm the Joker.
He thoroughly examined the movie "I'm Not There",
The Death of the Author,
Disappearance of literature,
Identity Fallacy,
Jacques Lacan,
Blanchot,
And the sea-catfish mutation.
He then wore his rocket bra,
Nylon high socks,
Heavy make- up and a cigarette
Spat freely on men and fancy cars.
He stormed the Tahrir Square,
Shouting "freedom, freedom"
In his drag queen costume
He was definitely a braver version of himself.
But, he never defined his boundaries.
He never rested his case
He fanned the flames of transformation
From a beggar to an underground singer
From Lamia Al Sayyid to Abdulrahman Kamil
From a thug to a pantomime performer
From Joker' costume to Batman' suit.
Flying over piles of garbage
With a black plastic sack for a cape
Hopping from one pile to the other
He said:
These marvellous mountains
Are for you to ride
You shall sit on each and every pinnacle,
In Buddha' position,
In doggy style,
Be a Ukrainian bitch in her thirties,
Then a Middle Eastern deity (I'm the omniscient).
Eventually,
Die, perish I said to myself,
But too lazy to execute, I'm still hanging around,
That is how it ends differently this time,
And thanks to my narcissistic trick
I can repeat my funerals in a thousand names and a thousand masks.